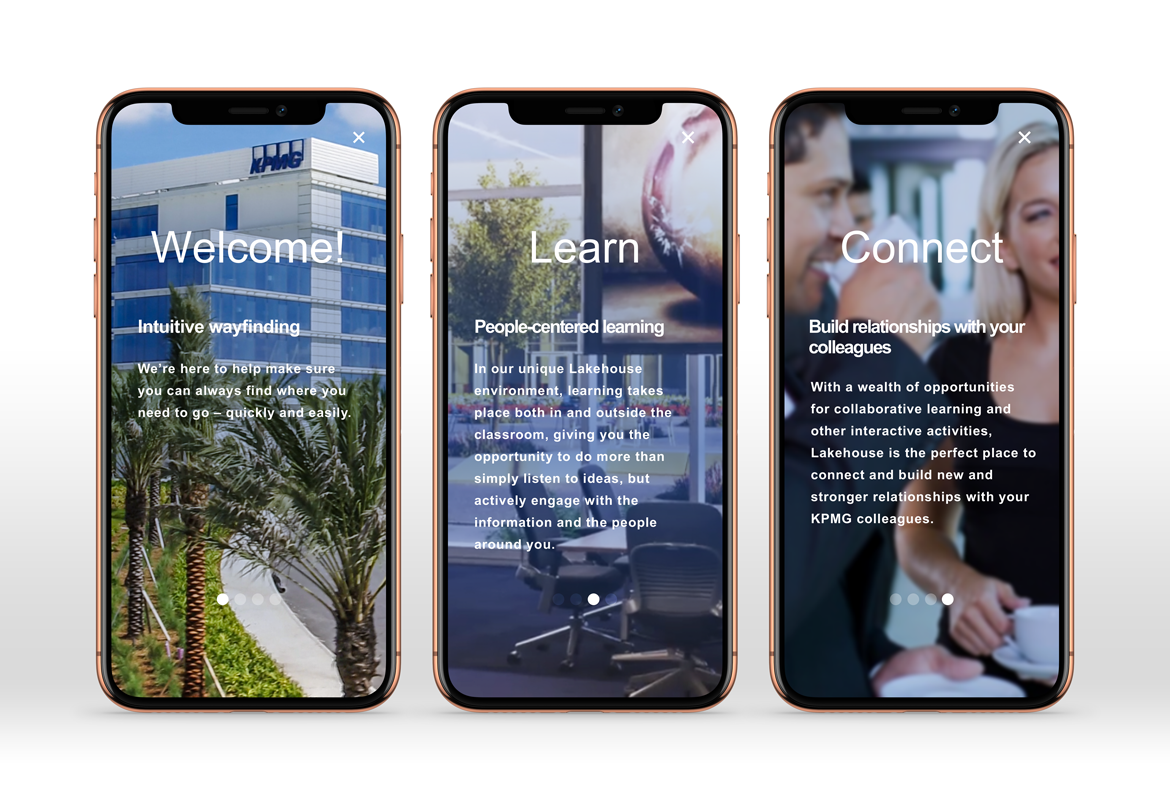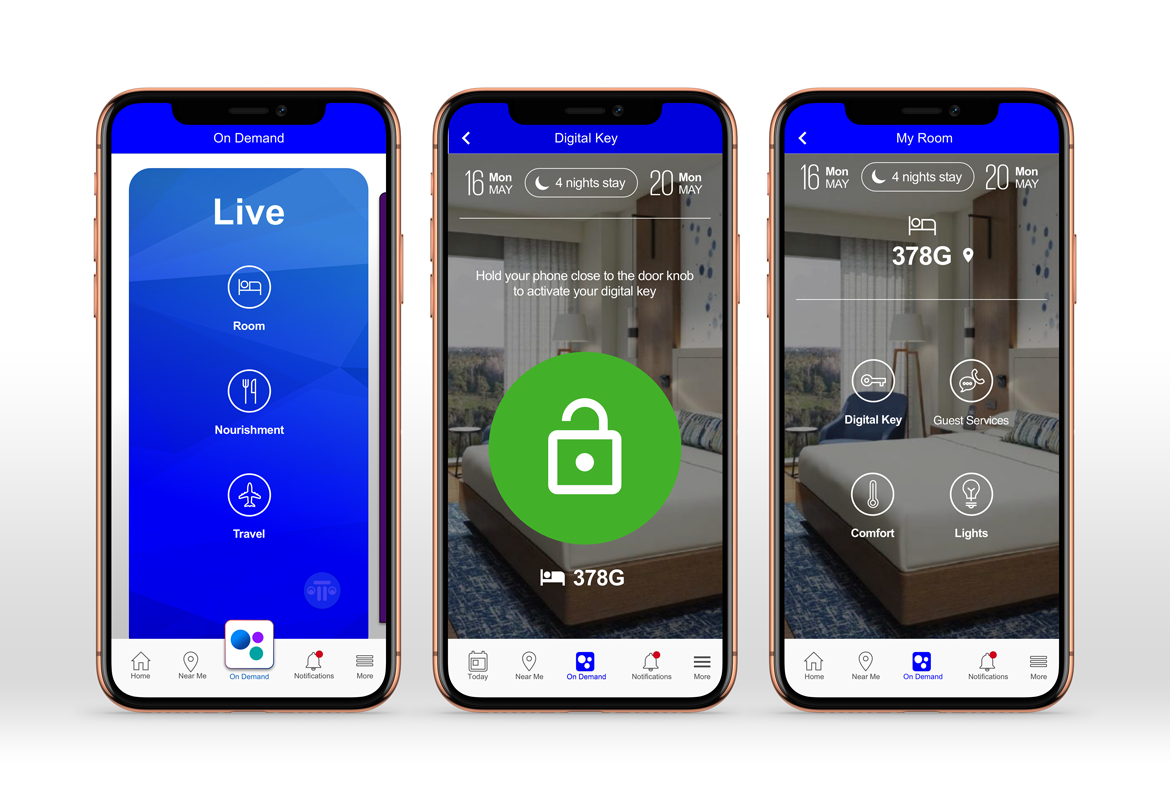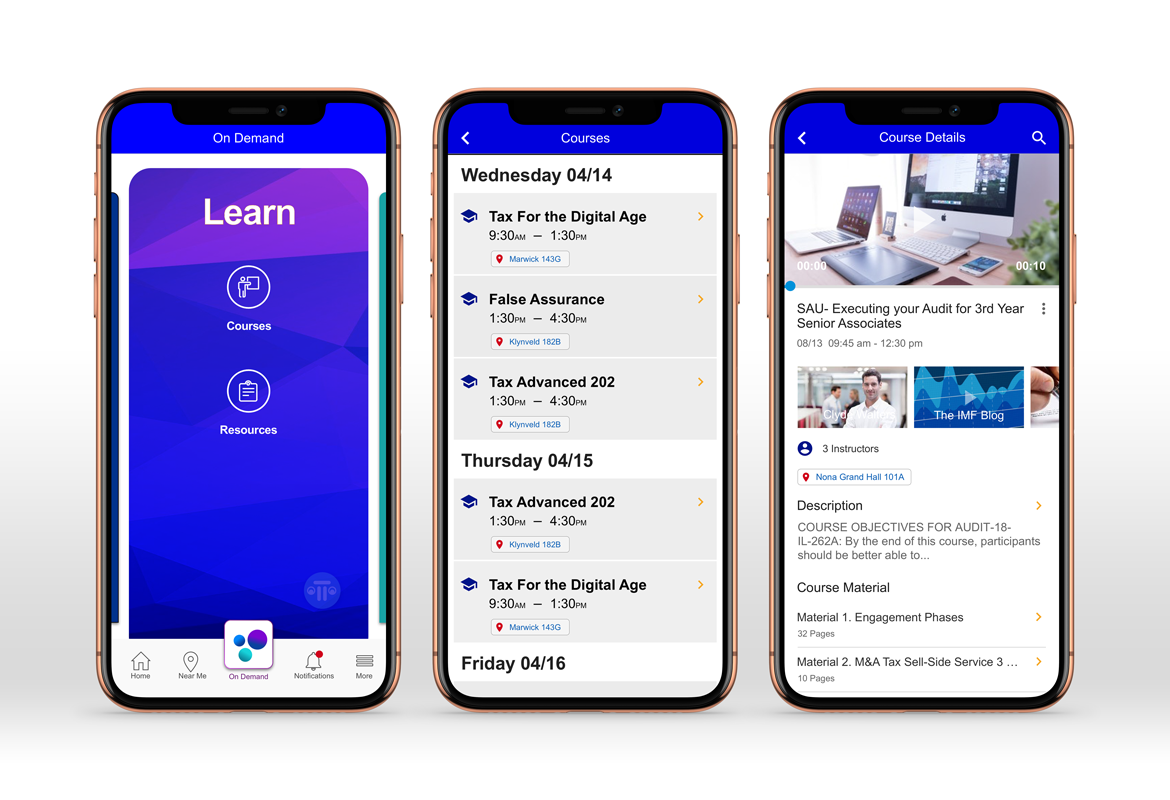 Learning event app
A large professional services/management consulting firm built a state of the art learning facility near Orlando, and wanted the entire experience to match the new facility. The user journey intention was to give the attendees the experience of attending a large industry event.
Three separate apps:
A Journey portal where the attendee enrolls, books travel, picks courses, signs-up for non-learning events, and prepares for learning starts the experience.
The mobile app(shown here), is the guide to all on-location activities, starting when the plane lands, and acting as a realtime guide to goings-on.
Rounding out the project was an Admin portal to do all of the scheduling, tracking, administration, and management of each event.
The three applications were designed and developed at client-facing standards since the facility will host client events, leadership events, as well as employee events
Interactive
Professional Services firm