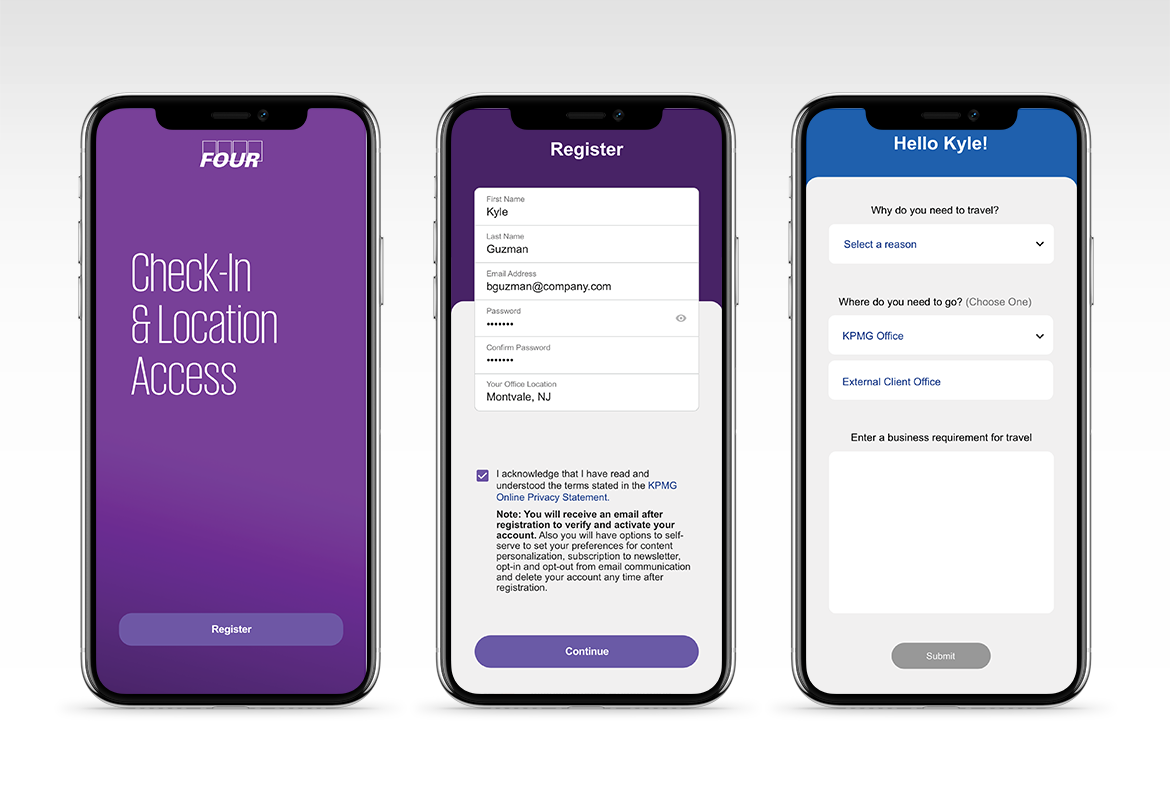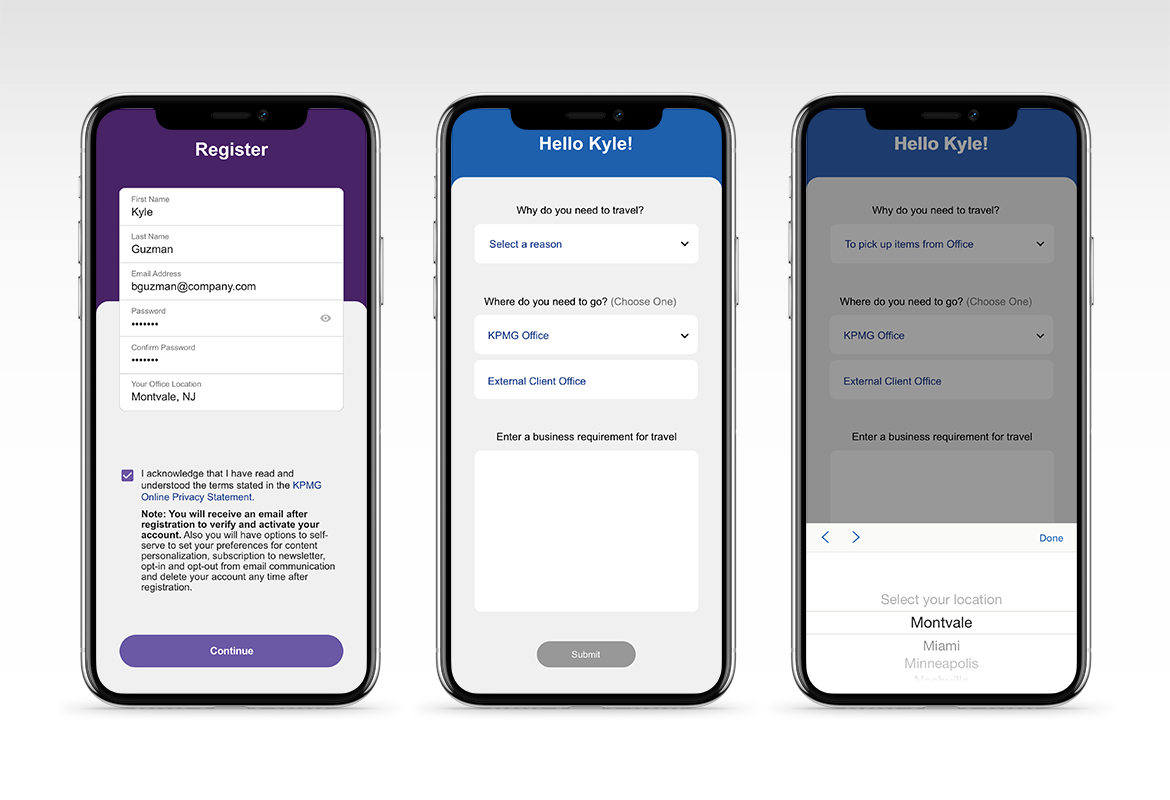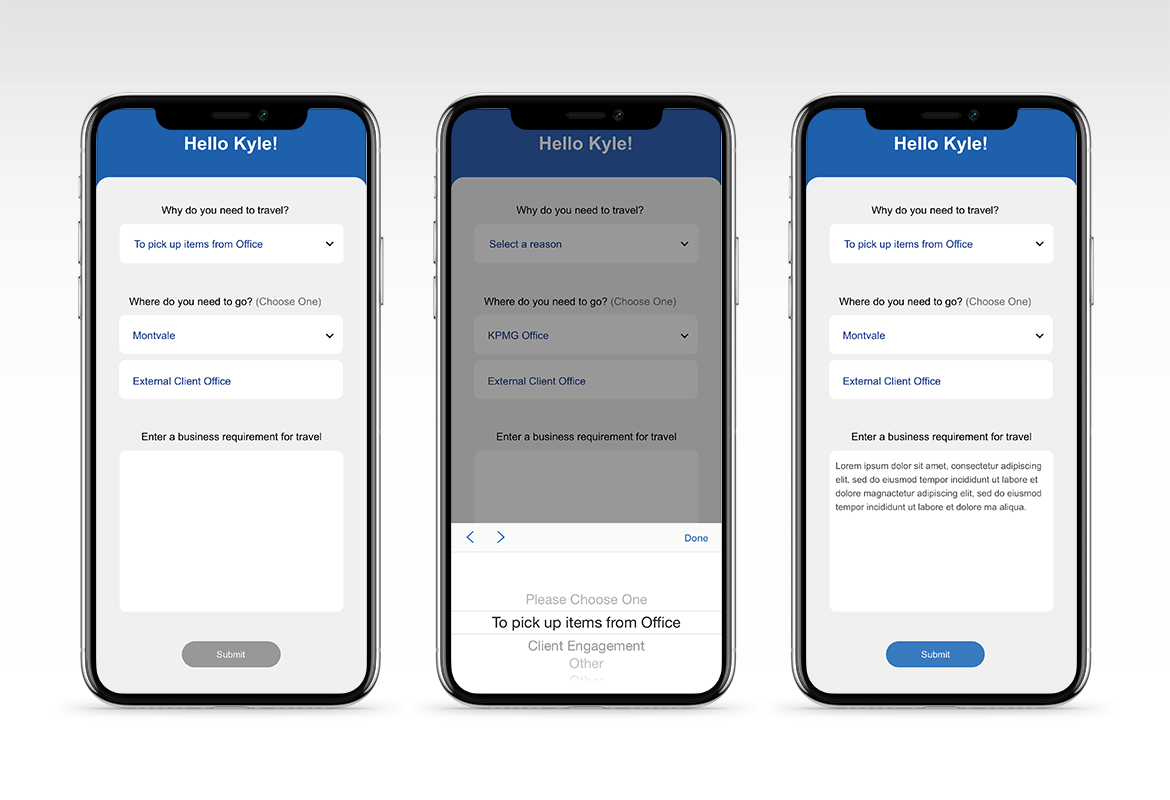 COVID back to the office app
Creating a safe process for returning to office and client sites.
Working accross functions and with stakeholders representing the entire enterprise, participated in discovery, definition, , journey mapping, design, and review of this important mobile version of the app. Colleagues afirm their health and comply with safety guidelines to assure safety.
B.e.st drove the design process for three connected apps, including: site design direction, user experience design, site architecture, reorganization of creative and image asset , datavisualization, and admin user flow.