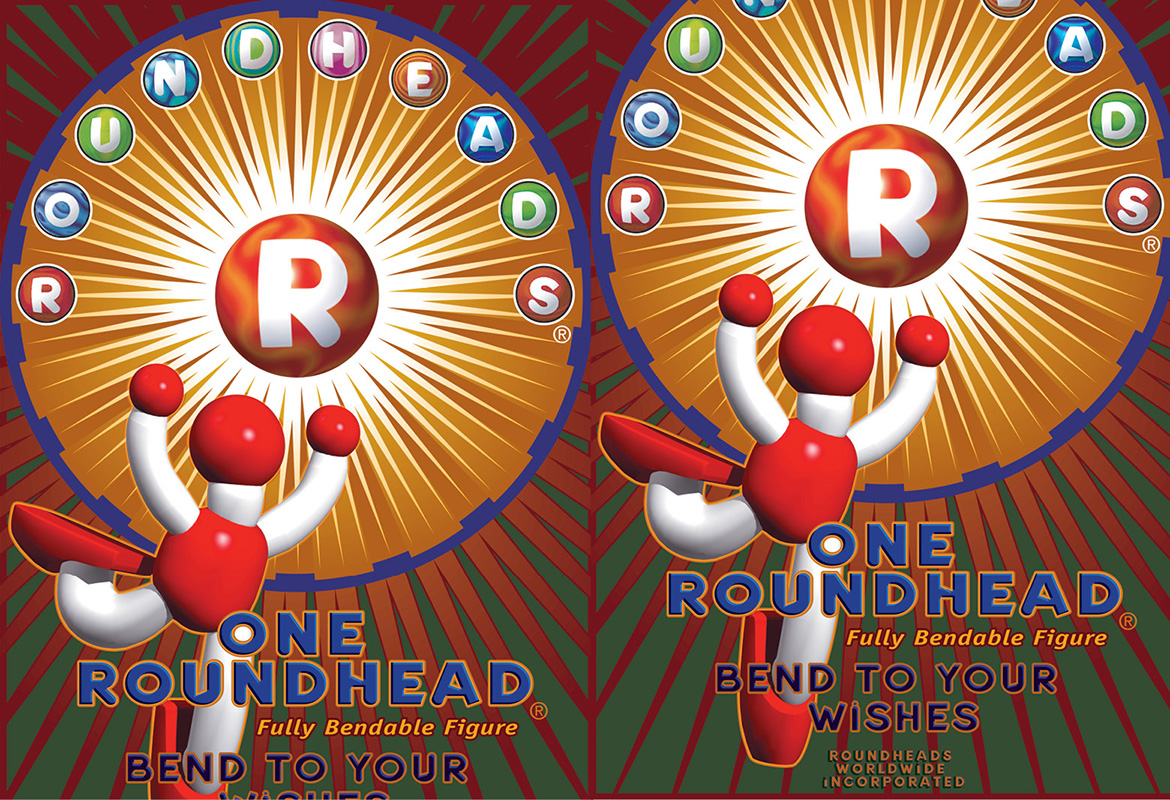 Roundheads: Roundheads packaging
A start-up established to bring the roundhead figures and characters to the market as toys, Roundheads needed everything. Part of a four-person team to launch the new company—including writing business and marketing plans and raising initial financing—Best designed an award winning line of products. We created packaging, helped developed marketing and trade show materials for marketing, while sourcing manufacturers, learning mold making techniques, and creating 3D prototypes for operations.
Won awards for Toy Design, including Dr. Toy's 100 Best Vacation Toys and "New and Notable Toy" for ID Magazine. Successfully launched both national and international distribution.
Identity, Packaging
Roundheads